Las Vegas Restaurant Food Photography
I am a Las Vegas Food and Restaurant Photographer
The photos above and below demonstrate the collaborative process we use when creating beautiful professional food photography for your restaurant menu, your restaurant social media, your restaurant website.
Five Folded Certified Angus Beef Cuts
When making beautiful professional food photos for your restaurant's website or social media feed or printed menu we always bring studio lighting, and beautiful surfaces (like faux slate and faux marble) and we always shoot tethered to a laptop that broadcasts your images in real-time to iPads so that you see the images we are making together.
Collaborative
We broadcast the Las Vegas Food Photography images to iPads in real-time so that you and your colleagues are always in control and involved in the creation of your photos. Seeing them in high resolution as we make them allows us to adjust composition, garnishes, plating, surfaces etc. as we go, so there are no surprises. We encourage collaboration and involvement by Chef and colleagues throughout the photoshoot.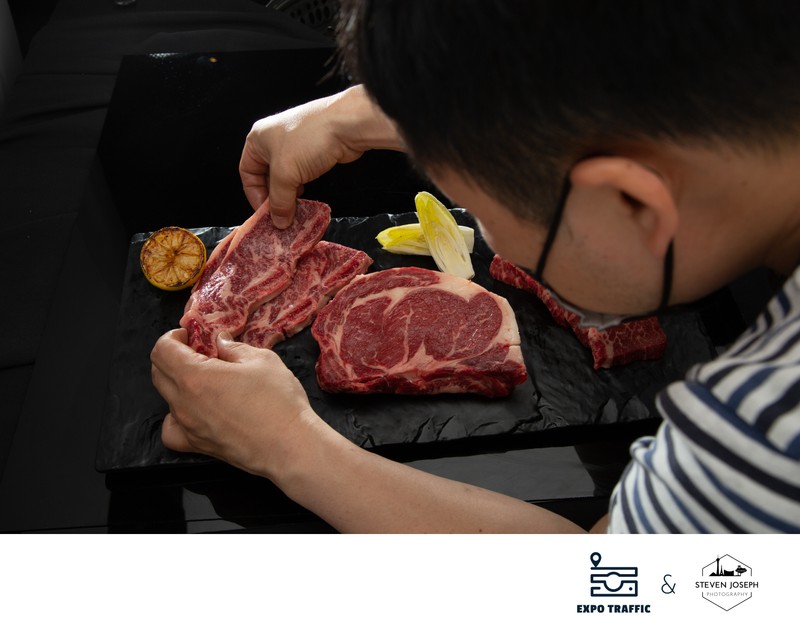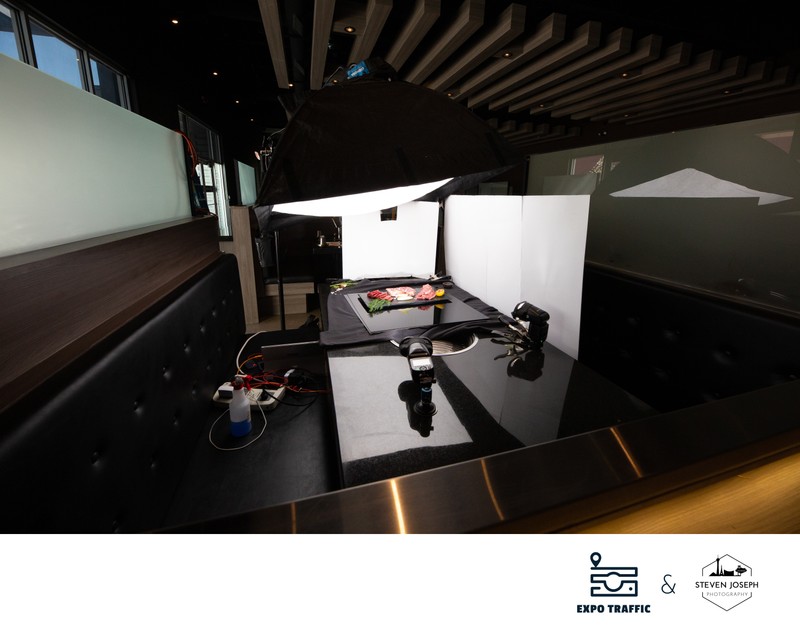 Location: 7036 S Durango Dr #100, Las Vegas, NV 89113.
Filename: Las-Vegas-Food+Restaurant-Photography_STEVEN-JOSEPH-PHOTOGRAPHY_Master Kims16441.jpg.
1/200; f/11.0; ISO 1000; 70.0 mm.