Everything You Ever Wanted To Know About ...
THE EXPO TRAFFIC HEADSHOT STUDIO - THE IDEAL TRADESHOW TRAFFIC GENERATOR

All your questions answered about attracting THE LONGEST LINES and DWELL TIMES to your EXPO BOOTH through HIGH QUALITY, STUDIO-LIT, ON-LOCATION HEADSHOTS with REAL-TIME SHARING.
WATCH OUR SHORT VIDEO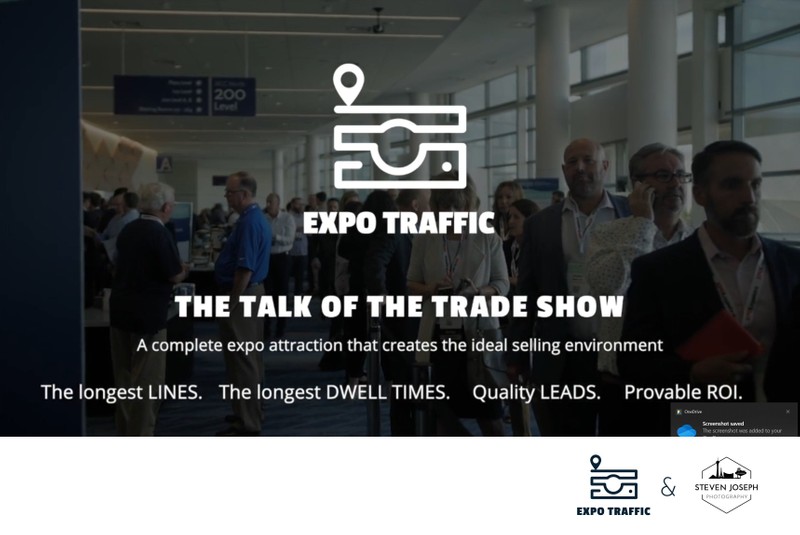 THE EXPO TRAFFIC HEADSHOT STUDIO IS A COMPLETE SOLUTION THAT CREATES THE IDEAL SELLING ENVIRONMENT. ATTRACT THE LONGEST LINES WITH THE LONGEST DWELL TIMES. BE THE TALK OF THE TRADESHOW.
The best leads list you've ever generated from a tradeshow.
150-250 CAPTIVE VISITORS to your booth every 8 hour day, per photo bay.
Quality time to vet new leads - 30-90 minutes of dwell time with each visitor.
Create the ideal selling environment for your company or sponsors.
Be the talk of the tradeshow. Own the expo floor.
Offer real-time delivery of new professional headshots to your guests' cell phone, they can use right away.
Offer a Core Product. Give your visitors great feelings. Associate your brand with a highly valued product.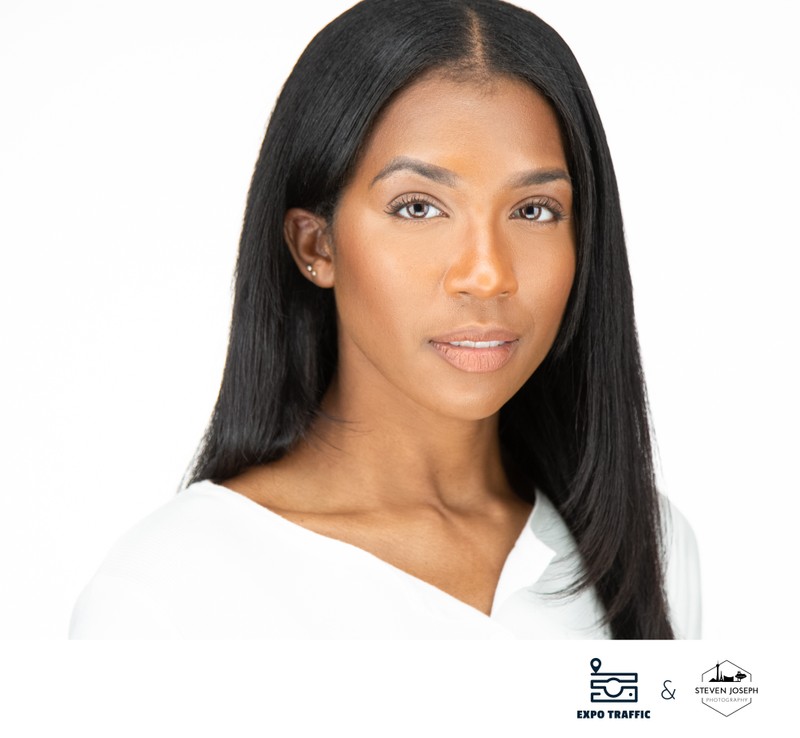 Performances (like giant puppets, magicians, and celebrity appearances) can draw big crowds to your booth. But you can't talk to your visitors because they're busy watching the show, and as soon as the performance is over, everybody scatters.

The EXPO TRAFFIC HEADSHOT STUDIO ATTRACTS huge lines of people who willingly wait in your line 10-90 minutes for their high-quality headshot. They have nothing to do but wait, and talk with your salespeople.
Yea, we've noticed that, too. We've walked hundreds of miles of tradeshow floors. The fact is most "headshot lounges" are usually just some photographer using one light standing way too close offering no real-time sharing. These "traffic generators" attract no traffic, they're almost always empty. [See photo evidence below].
If your headshot lounge is too timid and not run by experienced experts you are probably wasting your money. That's because those timid headshot productions suffer a cascade of failures because they are too small and staffed by non-experts.
There is no real-time sharing, so guests can't share their new headshots, therefore photos never go viral w/in the conference / tradeshow / expo. They don't turn each guest into an evangelist for your booth the way we do.
They don't bring 6-point studio lighting, so their lighting is dull. Even if they do offer real-time sharing nobody wants to share a badly lit headshot. Everyone already has a DMV photo.
The photographer is too close, so s/he has to use a wide-angle lens that adds width & weight to every guest.
Some other reasons the headshot lounges you've seen on the tradeshow floor have no traffic include:
The photographer may not have the personality to make every guest feel comfortable.
The photographer may not have the social skills necessary to connect with hundreds of people every day, drawing out their best expression.
The photographer may not have the experience nor commitment necessary to see and direct each person to their best face, their best shape.
THE OTHER GUYS. TIMID BOOTHS ARE EMPTY BOOTHS.
FOUR EMPTY HEADSHOT LOUNGES ALL AT THE SAME TRADESHOW. POOR LIGHTING. NO SHARING. TOO CLOSE TO THEIR SUBJECT. NO TRAFFIC.
"Thank you! You were absolutely amazing. I mean the hundreds of people that came through our booth just to get a headshot was so remarkable in so many ways. We were able to spend such quality time getting to network due to you being there. Not only did we get to network with people and companies that we never would have had the opportunity to do so but the line was always around the corner and people were completely willing to wait. Everyone had such great things to say about you in that you were really great at taking photos and how to pose but, also, really fun and comfortable to work with. To top it off you only took a half hour break for the full day I was there." – Carrie Gable, Senior Account Manager, Account Development, Business Development, PPD® Biotech
Here's why the EXPO TRAFFIC Headshot Studio creates the ideal selling environment at your booth.
While some traffic generators can attract bigger crowds (think celebrities or giant puppet shows), these tend to be Performances that demand the full attention of the attracted, all of whom scatter as soon as the performance ends.
This doesn't give you or your sponsor any time to develop a relationship with the attracted guests.
The EXPO TRAFFIC Headshot Studio draws hundreds of people per day to your booth, all of whom willingly wait in line 15-90 minutes, assuring maximum dwell time and quality interaction between your sales staff and captive guests.
When guests push their new headshots to their phone (via email or SMS text) from one of our many touchscreen Sharing Kiosks, they become evangelists for your booth. As they walk around the tradeshow floor, to panel discussions, to lunch, to Keynotes, showing off their new headshot, everyone wants to know where they got it. By lunchtime of the first day, your booth is crowded with a long line of prospects, a line that never lets up.
WHAT DOES A BUSY BOOTH LOOK LIKE?
THE IDEAL SELLING ENVIRONMENT
THE IDEAL SELLING ENVIRONMENT. YOUR GUESTS HAPPILY WAIT 15-90 MINUTES FOR THEIR HEADSHOT.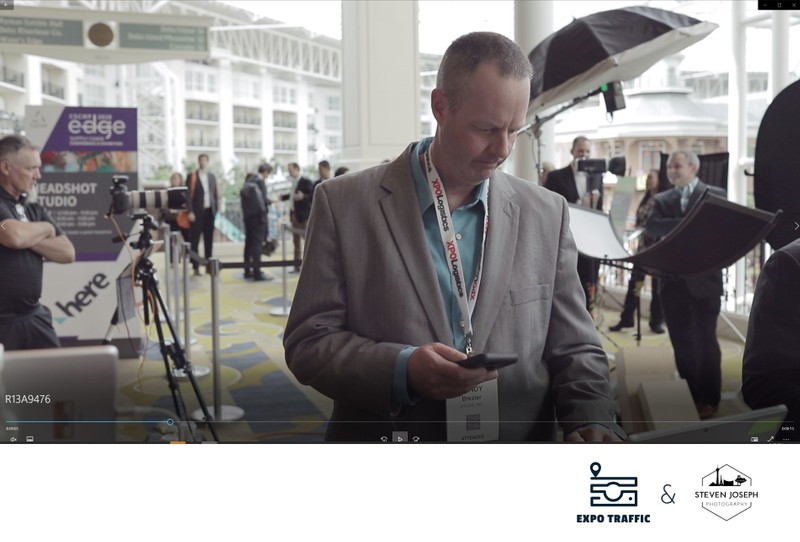 "Thank you so much for providing such a great crowd generation experience in our booth. We absolutely knocked it out of the park, and we got so much feedback from our attendees about how at ease you made them feel and how great the photos turned out. The booth was the talk of the convention for sure and I know the current plan is to do the same thing next year." – Alex Gant, Senior Marketing Manager, EVIDERA
Yes.

Below is a diagram of some of the equipment we bring to ensure your booth is the busiest booth on the tradeshow floor.

If your guests can't share their gorgeous new headshots to their phones in near real-time, they won't become evangelists, and they won't promote your booth all day all over the conference.

Ours can, and ours do.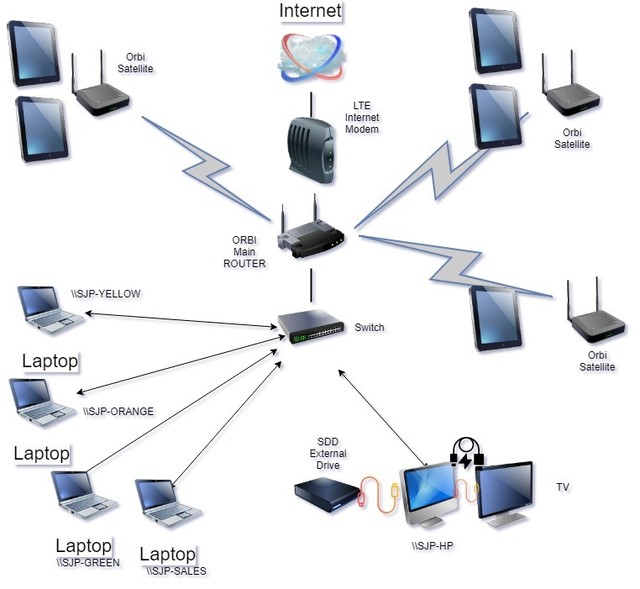 We offer two pricing models depending upon location.
[1] VEGAS
. While we produce the best EXPO ATTRACTION anywhere planes fly, VEGAS is our home base, thus we are able to pass our savings on to you.
[2] NOT VEGAS
. Anywhere planes fly. We produce the best TRADESHOW ATTRACTION in the USA in cities like Orlando, Washington, DC, Miami, Chicago, San Diego, Phoenix, Anaheim, Atlanta, Nashville, New Orleans, Austin, Dallas, Denver, San Francisco, Houston, Los Angeles, Scottsdale, Seattle, Los Angeles, Tampa, Kissimmee, Philadelphia, etc.
| | | |
| --- | --- | --- |
| | VEGAS | NOT VEGAS |
| EXPO TRAFFIC ATTRACTION | $4,500 / day / photo bay* | $6,500 / day / photo bay* |
* 3-day minimum.
It is very clean and elegant. Notice the two small icons in the upper right of the screenshot - one for email, the other for SMS text.
Your guests simply select their favorites, click the email or SMS icon, enter their email address or cell phone #, and click send.
Super easy and simple, keeping the flow of visitors through your booth moving quickly all day.
Notice the sponsor branding across the top of the example Sharing Kiosks.
Shortly after the conference, you get several .xl or .csv files containing all the email and SMS data your guests left you, including links to the photos they shared so you can put a face to the name.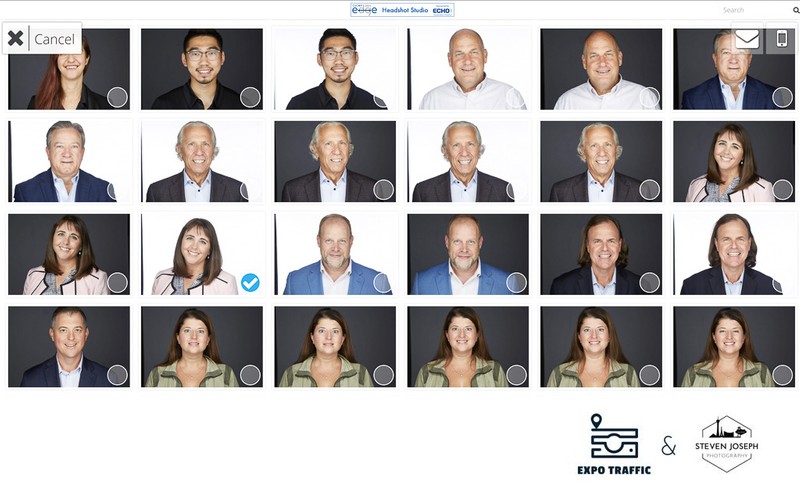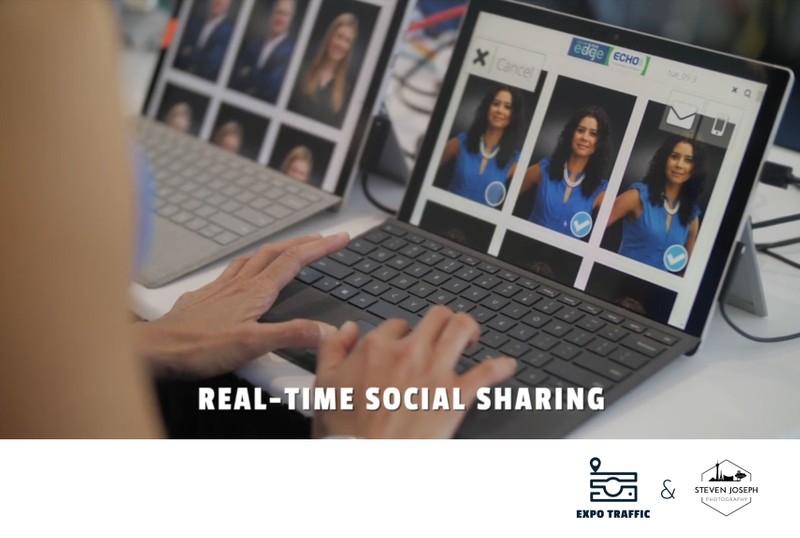 Yes.
The examples below show how simple messages show up in your guests' inbox and text app.
Advanced html is also supported if you prefer to send an email that looks like your webpage or otherwise supports your marketing style.
Yes.
We supply a brandable archive site where guests can download their headshots in high resolution for free. We encourage guests to use their phone to take a picture of the friendly URL we provide that points to the archive.
For example: http://rebrand.ly/YOUR-TRADESHOW-NAME-AND-CITY
See the example screenshot below.
Typically at least six. For guests who are very comfortable in front of the camera and who look good in every photo I've taken, I will take at least six photos: two on the left side, two on the right side, and two facing the camera directly. I'm looking for their best side, their best shape. For those guests who are less comfortable in front of the camera, I will take as many as twenty or more photos until we get at least one or two that I think are really good and very usable on Linkedin and company websites and such.
HIGH-KEY BACKDROP
looks like this (BELOW 👇).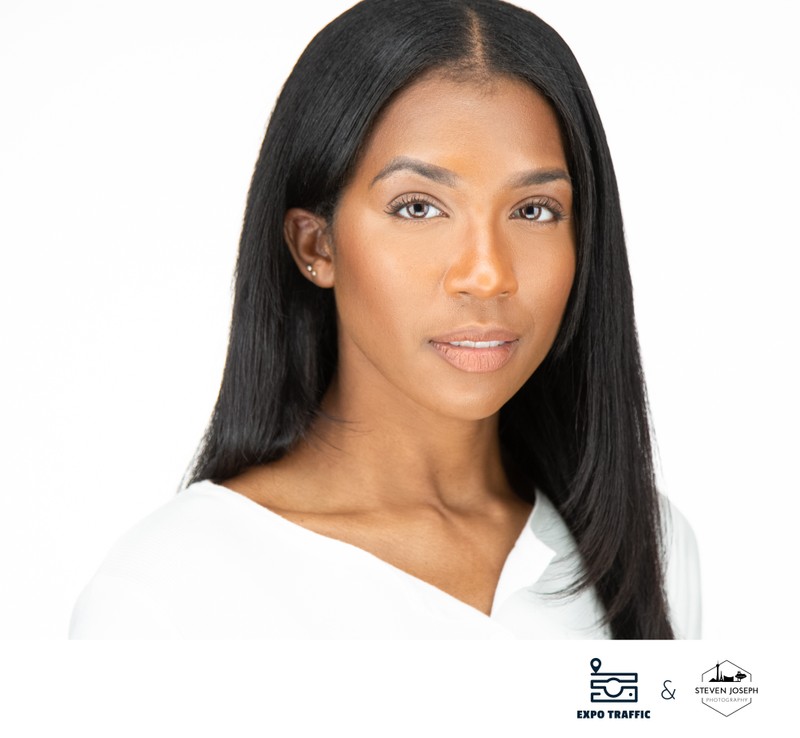 MID-KEY BACKDROP
looks like this (BELOW 👇).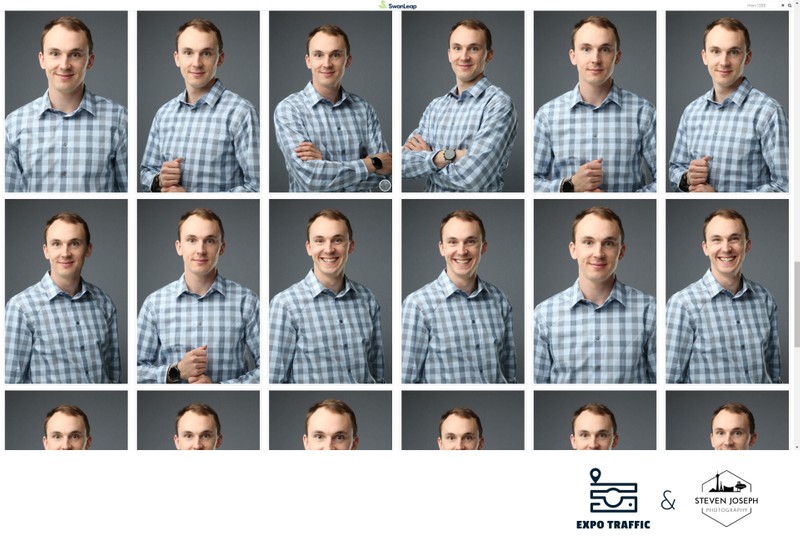 LOW-KEY BACKDROP
looks like this (BELOW 👇).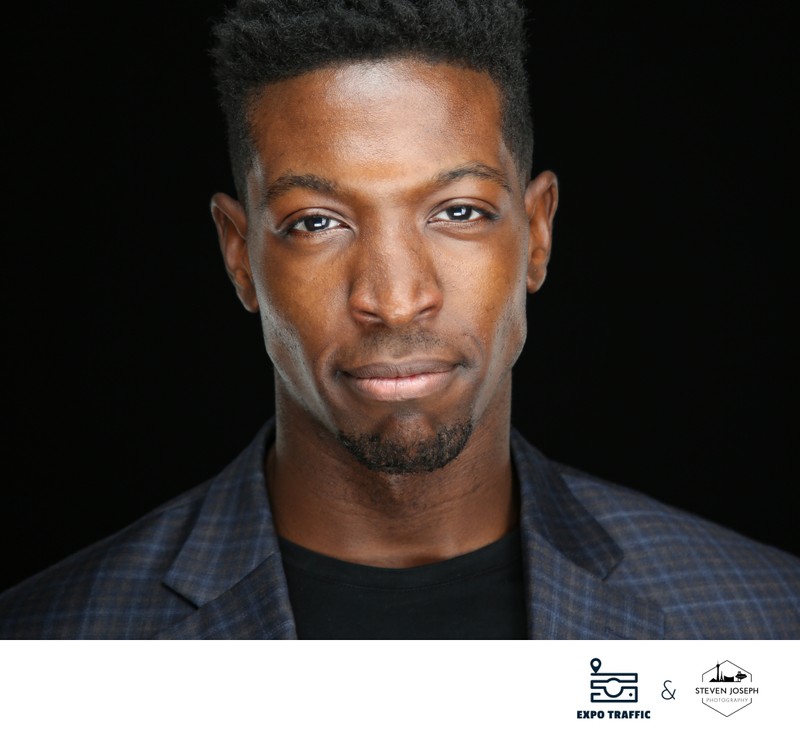 ENVIRONMENTAL BACKDROP
(Real Life) looks like this (BELOW 👇).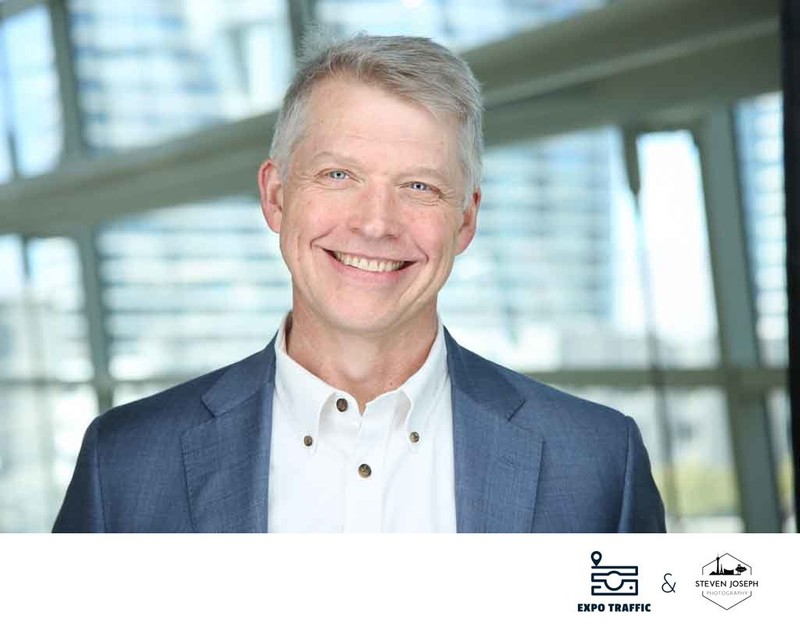 SIMULATED ENVIRONMENTAL BACKDROP
("The Luma") looks like this (BELOW 👇).
Not unless you insist. And we recommend against hair & makeup (HMU) because it slows the pace down significantly, thereby reducing the number of people we can photograph and you can engage in conversations with.

While we always provide a style ambassador with a lint brush and a mirror, who is looking for spinach in the teeth, necklaces that are askew, crazy fly-away hairs, spots on their clothing, etc, we don't recommend full hair and makeup. If you insist upon hair and makeup we recommend at least two HMU artists, and of course, we will provide that service, for a modest fee.

A HMU station requires significantly more room.


About 2.5 minutes on average.
In a full 8-hour day we can get to 150 to 200 people or more, per photo bay. For higher volume and speed consider having us bring in multiple photo bays and multiple photographers.


Yes. Shortly after the show you will receive an .xl or .csv file containing all the contact information guests left at your Sharing Kiosks. This includes:
email addresses
SMS text phone numbers
links to the images they sent, so you can put a face to the name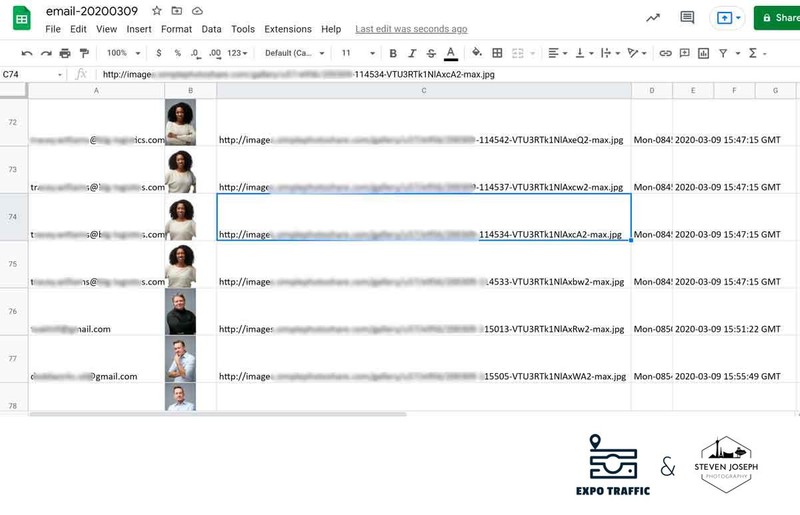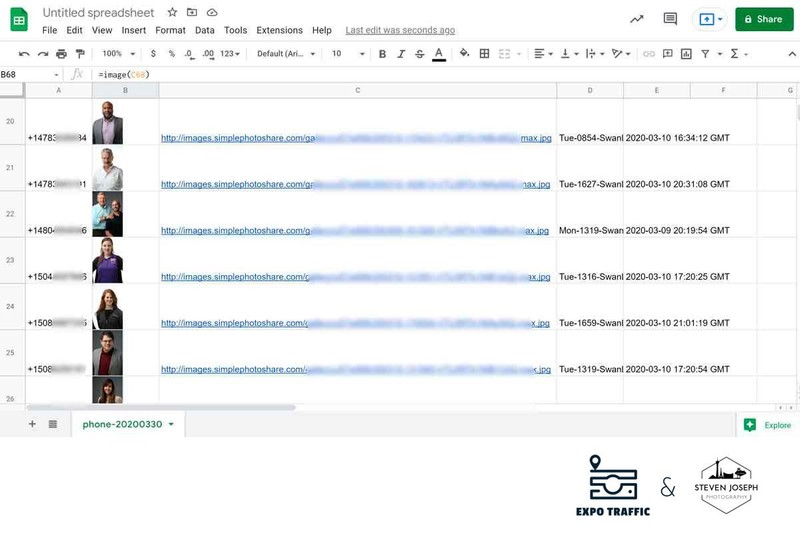 12'x12' or 10'x6'.

For maximum traffic generation to your (or your sponsor's) booth, we put up 5 or more touch screen computers on a 6-foot long high boy table. Ideally, we have a 12-foot by 12-foot area, in a highly visible area.

For tighter spaces, say for a 10'x15' booth, we can squeeze into a 10-foot by 6-foot space, however, with no room for many touch screen computers, this configuration will not generate as much traffic to your booth.


120 volt power 20 amps
1 6-foot long, skirted high boy table for our touch screen computers
12 foot by 12 foot space
High visibility, in other words, please don't hide us in a room or behind your stage. For maximum traffic generation please put us front and center.
1 1mb to 5mb hard ethernet or WiFi Internet connection
2 floor passes (if we are on the tradeshow floor), one for the photographer, one for the Style Ambassador.
hotel accommodations for one if you are the show producer
No. Filters are a crutch for bad photography. When the lighting and direction are very good there is no need for filters. Our lighting is so good that most people see no need to apply filters. However, your guests are free to apply filters to their photos that they have downloaded to their phones.
"Steven's photography appears touched up and professionally edited in their raw form. He does an amazing job capturing the best angles and works with his clients in a fun, and relaxing setting. Photos are delivered instantly, and look incredible!" – Lauren Whipp, Business Development Manager at Travelzoo
Because:
you want to provide your client with the most effective tradeshow traffic generator there is
you want to win the show
you want your booth to be the talk of the show and to dominate the tradeshow floor
you want to associate your brand with happiness and beauty
you want to bring home probably the best leads list of new customer data ever!
you want to thank existing customers with something truly useful that they will use and treasure every day
you want to give away a core product that every business person needs - a high quality, expertly posed, gorgeously lit headshot
you want to justify your big expo marketing expense with a whole slew of new, happy, actionable customers
you want to hand out the equivalent of $50,000+ in professional headshots each day for the cost of $5,000 per day
you want to be the hero
People WON'T wait around if the headshots are not of very high quality, and if there is not real-time sharing that allows the headshots to go viral within the conference.

HOWEVER, people will wait 15 to 90 minutes for a very good headshot because they know it will cost them $300 to over $1,000 to get a very good headshot back home. The sponsors who hire me realize that in a way it's like you're handing out $500 bills. Hence the huge lines.
An experienced photographer skilled in the art of directing every guest to their best shape, best face, best expression in about 2 minutes, hundreds of times a day for several days in a row.
There must be enough room for all of the following things to take place:
Gorgeous, buttery 6-point lighting.
Visibility. Put us where attendees can see us.
Multiple sharing kiosks of different sizes to enable real-time social sharing + room for all the required networking gear.
A cool photographer who makes everyone feel comfortable.