I'm an experienced, professional, full-time photographer kind of obsessed with quality. Quality photography. Quality experiences for my clients.
I'm a family guy. The most important thing to me is my four boys, and I'm trying to put Christ right at the center but not doing such a great job of it.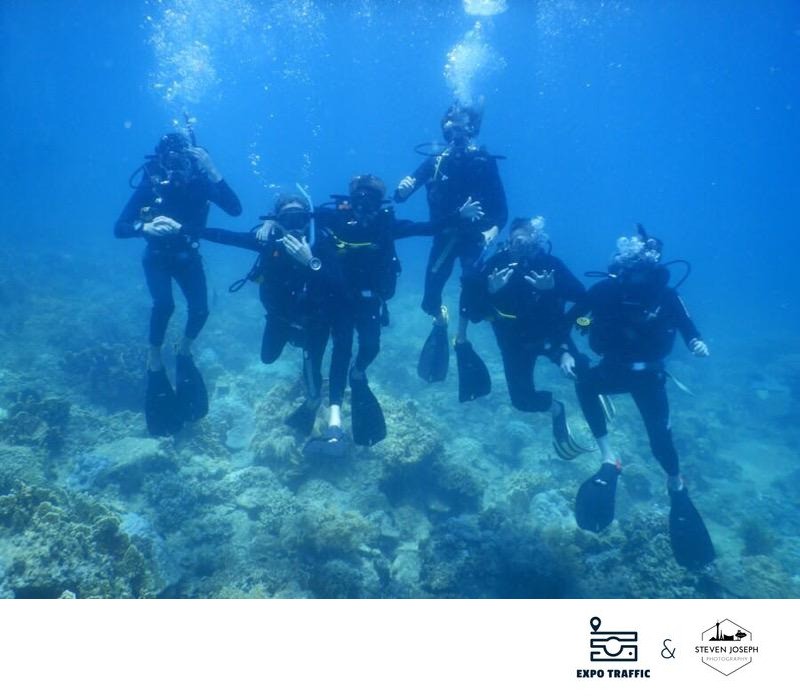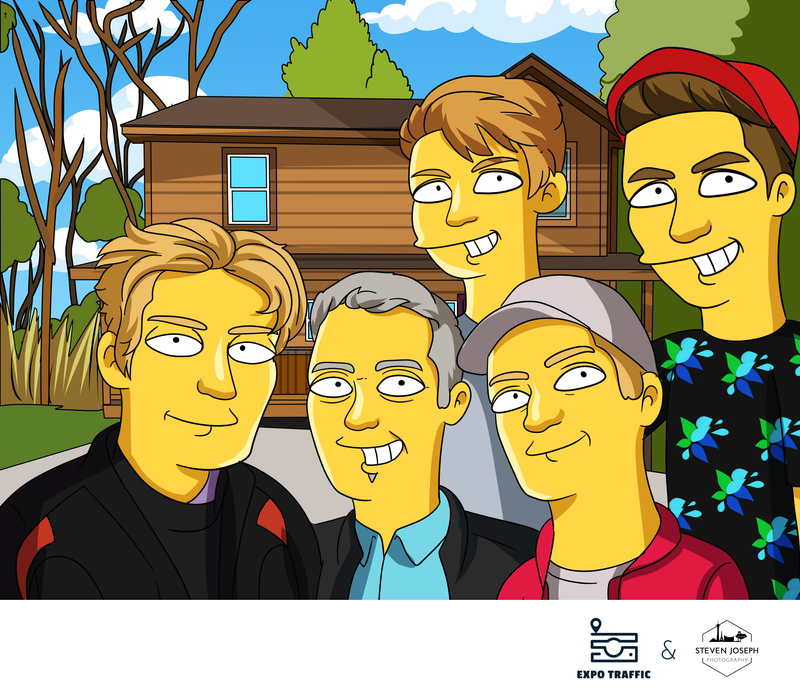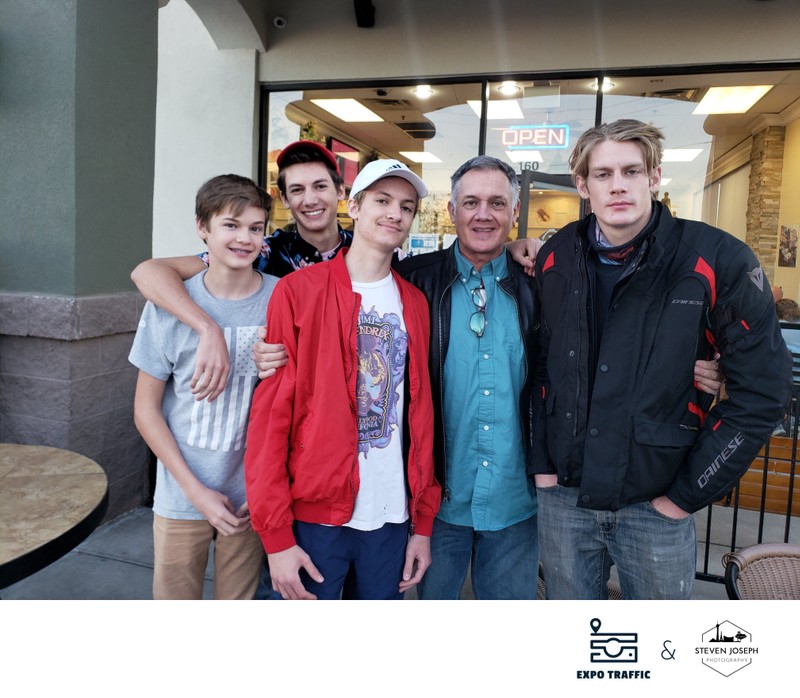 After that, I am definitely a photographer. It's not something I do on weekends or "after work". This is my work. After a long career in computers (from the mid-80s through 1999), I've been a professional photographer since 2004, which happens to be the first time I attended the storied Santa Fe Workshops to sit at the feet of master photographers to begin learning my craft. At SFW and elsewhere I have studied with some of the greatest photographers living, like Joe McNally, Denis Reggie, David Beckstead, Matthew Jordan Smith, Jeff Newsom, Jerry Ghionis, Peter Hurley and Mike Kelley among others.
I provide for my family of six entirely with photography. Clients often remark on how hard I work, but I just ridiculously love what I do, and I'm scared to death of making boring photos.
I like Bass, bacon, Bastiat, blues, Barry, burgers, Bob, Billie, Breitbart, Bond, Brazil, Belgian, Boaz, Borlaug, Burt, Branson, the Beach, boarding, the Bird & Bad Boys.
With my wife and 4 boys, we traveled around the globe in 2019, visiting 13 countries and many cities. We had two anchor flights - starting our trip from LAX to Bangkok via Tokyo. And ending our trip from London to LAX. Everything else, every flight, every lodging was kind of winging it using Google Flights, Airbnb, Hostelworld, Bookings. We ended up going to Tokyo, Bangkok, Saigon & Nah Trang Vietnam, Hong Kong, Seoul South Korea, Chennai India, London, Dublin, Naples, Rome, Budapest, Krakow, Auschwitz, and Warsaw Poland, Corfu, and Athens Greece, Tel Aviv, Jerusalem, Bethlehem, London (again) and finally LAX ending with our annual beach camping trip at El Capitan near Santa Barbara California.
I have traveled around the globe 3 times, visited 26 countries, 49 States, speak very bad Chinese 中文 & even worse Spanish, I am an adventurous eater, have rock climbed 5.10c, have floated the Grand Canyon several times. I've hitchhiked from Colorado to Alaska & back, worked in a salmon cannery, worked in the oil fields as a roustabout then worked on an oil rig as a "ginzledick" when the whole time I thought I was a "worm" ٩(๏̯͡๏)۶. I built a bicycle from parts then rode it from Colorado to Minnesota to work as a counselor at a camp for deaf kids, supervised building trails in Rocky Mountain National Park with a crew of deaf high school kids, was reckless enough to think I could move 2,000 miles to start an Internet email company (& did). I have a high tolerance for risk, have earned been taxed given away spent & lost on Wall Street a great deal of money. I once invited John Stossel to keynote a national conference for people who stutter, he accepted & I was honored to introduce him to 600 of my people. I am a 250 hour complex-certified VFR pilot, was SCUBA certified by a hard-drinking Brit in Thailand, rode my bicycle alone on the 3rd-World-Scary no-guardrail dynamite-blasting under-construction far-from-Beijing-extortionist-Communist-Party-Member thousand-foot-drop-to-river dirt road in Tiger Leaping Gorge. I hopped freight trains from Wyoming to Chicago & read Atlas Shrugged to pass the time, have attended CATO University five times (slow learner 0_o), slept in dirt-floor huts throughout Asia, downed coconut whiskey with Mr. Beedee on a Sri Lankan train, skydived, bungee jumped, busted lots of bones snowboarding & mountain biking & ultimate Frisbee-ing & once I just fell out of a house.
I love photography that is colorful, dramatic, that pops with the right beauty & shape & light. Good photography is properly exposed, lit & composed. Really good photography is creative and often takes hard work or even risk. GREAT photography is all that and full of real emotion. Real intimacy. Real love. Most folks aren't comfortable showing emotions in front of a lens. The best photographers know how to draw those feelings out, how to get people to relax, how to help their subjects release the feelings that are just under the surface blocked by anxiety and awkwardness. I know how to do that for you.
I don't wear fashionable couture or Elton John glasses. But I do bring the highest quality professional cameras, lights & modifiers to get the editorial "magazine quality" you see throughout my portfolio. I've spent year$$$ shrinking my lights down so they're portable yet powerful.
I'm annoyingly well informed on history & liberty, but I never talk politics on the job, unless you want to & even then probably not.
My biggest heroes are my four sons. It is a privilege and a joy to do what I can to help guide them into adulthood, as responsible citizens, living with integrity, fun, and financial freedom.
Other heroes include Christ, Montesquieu, Mason, Jefferson, Douglass, Sowell, Friedman, Bastiat, Locke & fifty other champions of liberty.
I thank God every day for the countless blessings He has given me, including my family, my health, my freedoms, the many friends & family who've helped me along the way, His forgiveness, and my ability to support my little platoon making beautiful photos that make your life better.