Korean BBQ Top-Down Bird's-Eye View
Two Diners at a Korean BBQ cooking their meal at their table, reaching across 20+ dishes
We created scores and scores of high quality images in-restaurant today, as diners enjoyed their feasts. Chef and Marketing Director collaborated with the photographer - me, Steven Joseph Fogarty - examining each photo in high resolution on one of two iPads where photos were broadcast to in real-time as we created them. This collaborative process allowed us to tweak this and that, achieving the perfect lighting, surface, garnishes and shape.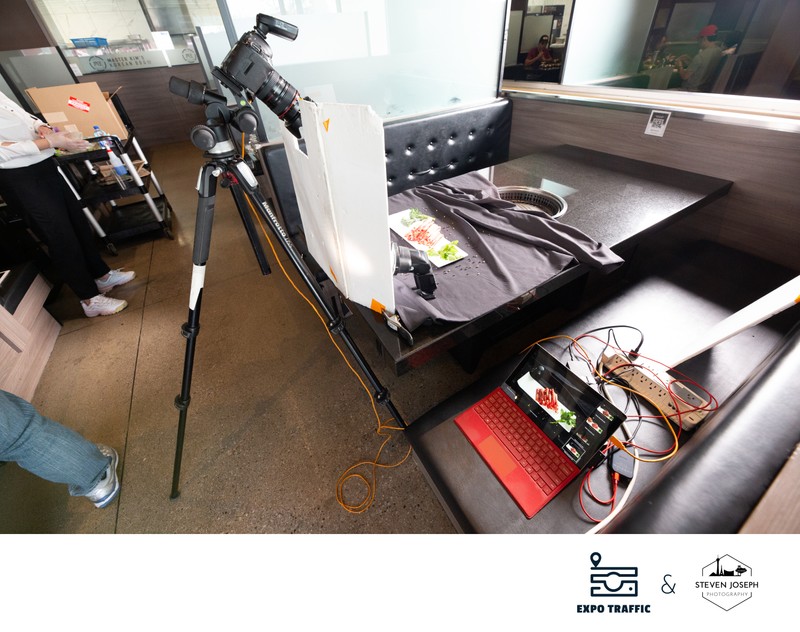 Location: 6825 S Las Vegas Blvd Suite #110, Las Vegas, NV 89119.
Filename: Las-Vegas-Food+Restaurant-Photography_STEVEN-JOSEPH-PHOTOGRAPHY_Master Kims16597.jpg.
1/60; f/16.0; ISO 500; 17.0 mm.