Chef Collaborates in creation of Las Vegas Food Photography
Collaborative Food Photography - Tethered Shooting Broadcast to iPads in Real-time
When creating Las Vegas food photography in your restaurant, we always shoot tethered and broadcast images in real-time to the iPads I bring, so that Chef and colleagues see every image in high resolution as we make them. No surprises. Seeing images on big screen allows us to adjust garnishes, plating, surfaces etc. until we get the perfect photo.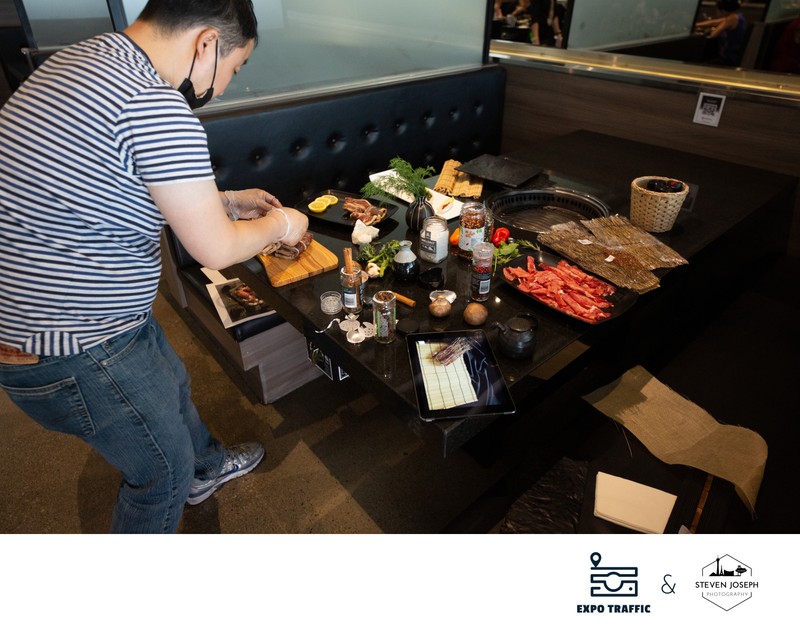 Location: 6825 S Las Vegas Blvd Suite #110, Las Vegas, NV 89119.
Filename: Las-Vegas-Food+Restaurant-Photography_STEVEN-JOSEPH-PHOTOGRAPHY_Master Kims16542.jpg.
1/200; f/9.0; ISO 500; 35.0 mm.