Product Photography: Las Vegas Furniture
This image of a pre-owned Christopher Guy chaise lounge was made in the warehouse of a consignment shop in Henderson, Nevada.
The manager of the consignment shop had been wanting to catalog with professional photos the many hundreds of items in her warehouse. She wanted furniture photography, lamp photography, artwork photography, rug photography, carpet photography, chair photography, desk photography, etc. Her goal was to catalog her entire useful inventory, and post it to online selling platforms like OfferUp and Chairish, and to her own branded website, by making professional product shots against a pure white seamless that could later be cut-out in bulk.
I brought my 12 foot wide seamless, and professional studio lighting and modifiers in to her warehouse, basically re-creating my studio in a 20' by 20' space cleared by her staff. All I needed was enough space, and a power outlet. I took care of the rest.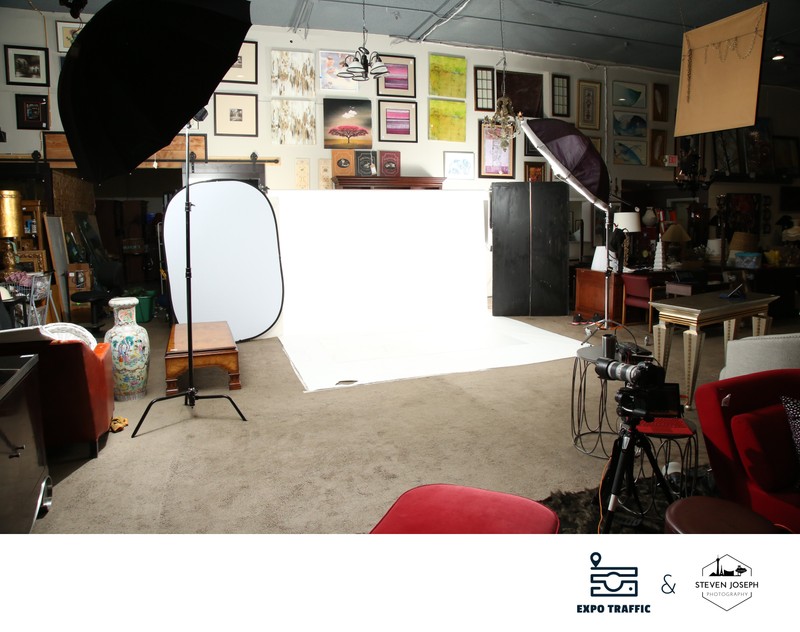 I shoot tethered to a laptop and broadcast those photos in real-time to iPads, so that she and her colleagues could monitor every photo as it was being made while she did other work from her desk in another part of her warehouse. I shoot very collaboratively with my clients like that.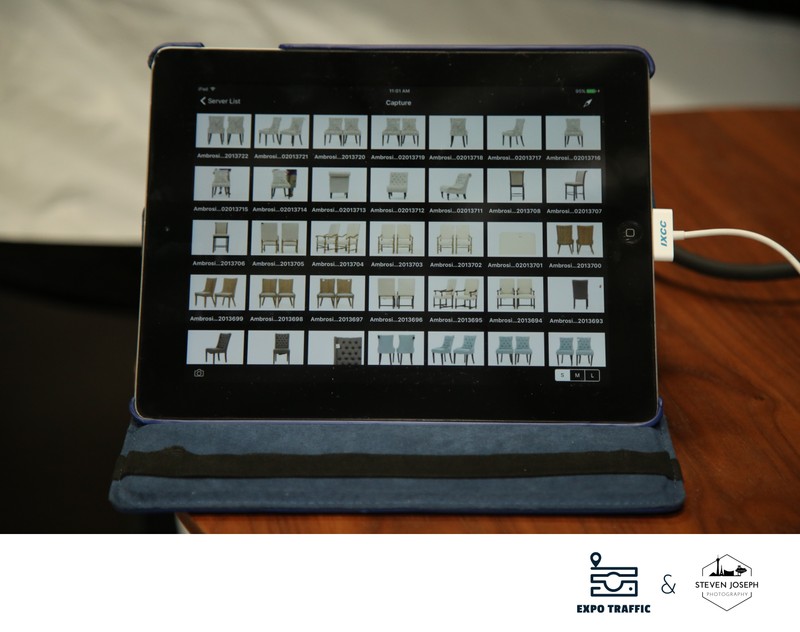 I back-up photos to 2 external hard drives, leaving one with my client, and bringing the other to my studio each night where I back it up to my archival storage system. This way there are at least 3 or 4 copies of the photos each night. Once the job is finished, I upload everything to an online gallery where my clients can download any or all of the photos in highest resolution, with no watermark. I take very good care of your photos.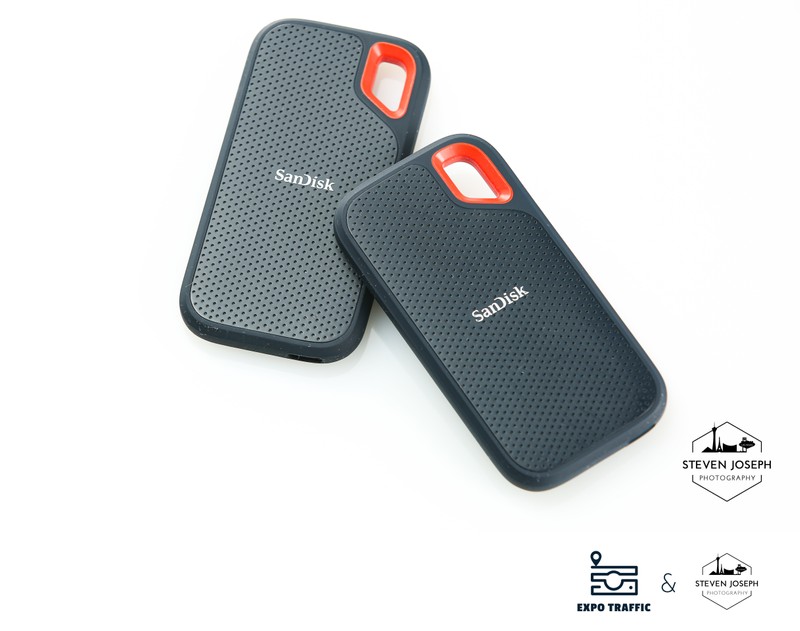 Once my lighting and iPad sharing is all set up, my client's staff - the muscle - and I quickly get into a fast-paced workflow. On the first day of shooting in this warehouse we were able to make professional product photos of several hundred pieces, many from multiple angles.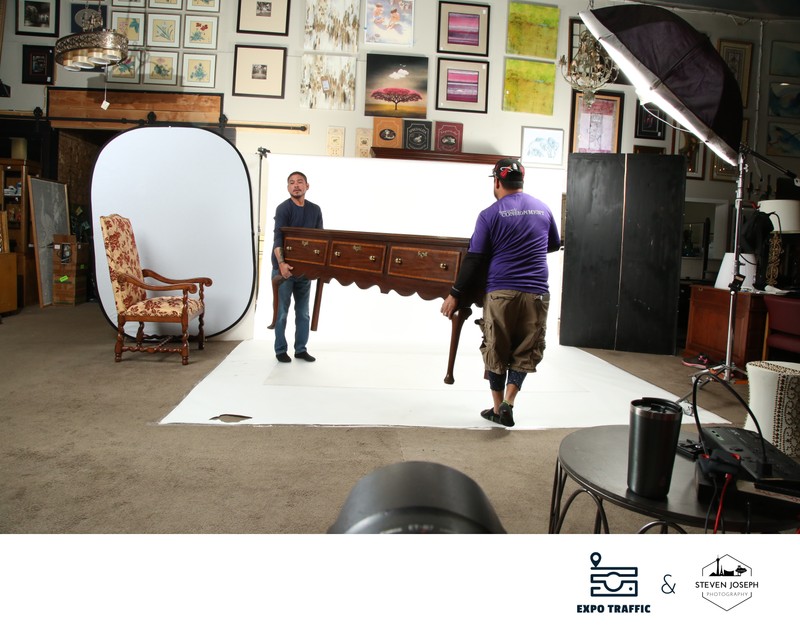 When people need to create professional product photos of the hundreds or thousands of items in their warehouse, storage facility, shipping facility or show room, they often turn to Steven Joseph Photography | EXPO TRAFFIC for high quality, high speed product photography.
Do you have a warehouse full of items you need professional photos of? Let's talk and get your inventory professionally photographed.
Filename: Las-Vegas-Product-Photographer-STEVEN-JOSEPH-EXPO-TRAFFIC-Lynnes World May 7 2020-14061.jpg.
1/200; f/14.0; ISO 2000; 70.0 mm.