TRADE SHOW HEADSHOT EXPO TRAFFIC PRICES
THREE PRICING CHOICES for TRADESHOW HEADSHOT LOUNGE SERVICES
SUPER HERO!
DAILY RATE
1
2
3+
$7,999
$6,999
$5,999
REGULAR HERO
COST TO YOU
COST TO YOUR VISITORS
VIP COUPONS
DAILY RATE
1st Photo
Additional Photos
Free Photos for your VIPs
1 Day
$1,499
$19.99
$4.99
5
2 Days
$1,199
10
3 Days
$999
15
SIMPLY NICE
DAILY RATE
1
2
3
$2,999
$2,799
$2,599






Our classic Tradeshow Headshot Lounge - THE ULTIMATE ATTRACTION - virtually guaranteed to make your booth the busiest on the tradeshow floor, a lead-generation machine, the envy of all other exhibitors, and to make you the hero to your boss back home. The simplest pricing possible - a flat day rate, all-inclusive1, with everything included listed below.


2. THE COMPETITOR - a creative & cost effective way to dominate the expo floor.
[Back Up to Pricing Table]
A Creative Pricing Model that let's you COMPETE with ANYONE on the Trade Show Floor so that you OWN the EXPO FLOOR.
Significantly Lower Cost to you.
Everything included in the EXPO DOMINATOR but with a creative pricing model that is a cost-effective way to attract big lines of customers to your trade show booth, hundreds of new contacts who are willing to spend 30-120 minutes inside your booth, just waiting for you to engage them about your amazing company.
Your clients will still line up even though they have to pay a nominal fee for a headshot because they know that a high quality headshot back home will cost them $300-$800. They know that you are saving them hundreds of dollars and in exchange they will give you more of their time than they will give to any other vendor. You will own the expo floor. You will come home with hundreds of highly vetted, actionable leads. You will be the ROI HERO.
WHAT'S INCLUDED
WHAT YOU GET - ROI RESULTS
INCREDIBLE VALUE! Dominate the trade show floor. No more standing around HOPING people come in to your booth.
Attract the longest line of customers at the show to your expo booth
Dwell times of 30-120 minutes
Exceptional selling environment
Attract up to 200 guests per day
Images go viral within the expo
All images are branded w/ your logos and #messaging (if you want)
Marketing multiplier effect - your clients proliferate your branded marketing messaging through their social media networks
Bring home hundreds of quality leads from your sales teams' in-depth comfortable conversations with all those visitors.
BE THE HERO - Finally justify that big marketing expense with hundreds of actionable, high quality leads.
WHO WE BRING
The top 1% of photographers - rigorously vetted, very experienced, talented photographers. Only the top 1% possess the qualities we require of EXPO TRAFFIC HEADSHOT LOUNGE photographers:
EXPERIENCE - with 1,000s of headshot clients photographed, we know what makes a great headshot and we know how to get it
COMMITMENT - we are committed to creating the best headshot possible in the high speed high volume tradeshow floor environment
PERSONALITY - we have the personality to put your clients at ease and to draw out their best expression
TALENT - the ability to shape light and direct every person's pose to their best headshot possible on the expo floor
SKILL - deep knowledge of our cameras, lenses, lighting, modifiers to solve any problem before it comes up
Network Engineers to set up, maintain and keep running the complexities of real-time social sharing to many social kiosks.
Ambassador / Stylist to greet and prep every visitor for maximum efficiency and readiness.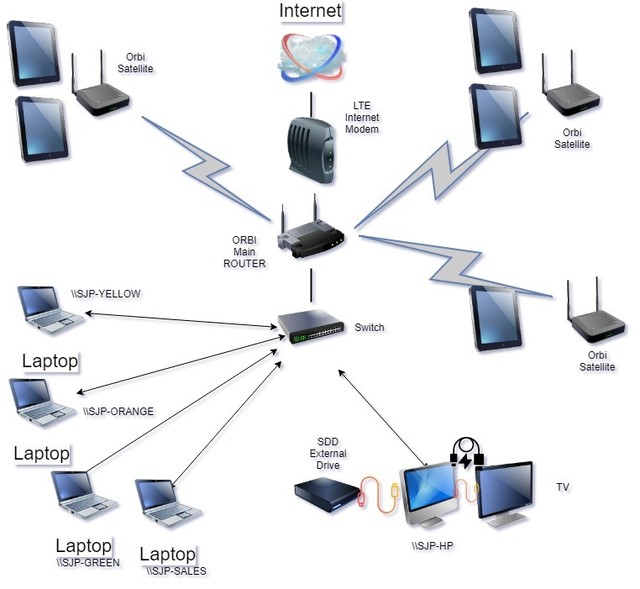 WHAT WE BRING
At least 4 social sharing kiosks + networking equipment + Internet connectivity [the diagram to the right shows 10 kiosks capable of covering a large area]
Real-time social sharing to SMS/Text, Email, Twitter, Facebook, Instagram
Gorgeous 4/5-point studio lighting
At least one backdrop including the patent-pending The Luma™ Backdrop, EXCLUSIVE to EXPO TRADESHOW HEADSHOT LOUNGE SERVICES.
Available options:
Multiple photographers, multiple bays, higher volume
2 or more hair and makeup artists
Unlimited printing in real-time
Professional re-touching
Compared to the above, JUST GREAT HEADSHOTS is a simpler, smaller production with a smaller price to match.
Same great photographers.
Much smaller footprint - we can squeeze into a 10x10 space.
Smaller space means simpler lighting & networking. Simple viewing kiosks so that your visitors see their nice headshots as they are being made, but no Internet or real-time social sharing. Your visitors will have to wait until they get back home before they can download their headshots from an online viewing & download gallery.
Because of the scaled-down production, we don't promise a bazillion people wrapped 'round your booth. But a nice headshot is a very nice 'thank you' to your clients and visitors. And because it is simpler we can charge less.
What's included:
Nice headshots
High quality one-light studio lighting
Expert direction and posing
One backdrop
Real-time preview of images on iPads (no Internet, no social sharing)
All the networking equipment required to present live viewing (no Internet)
Images lightly edited by photographer or professional digital artist
Images delivered electronically via an online gallery or OneDrive or WeTransfer
Limited copyright transfer to you. You effectively own these images in perpetuity. Photographer retains the right to use images for self promotion.
CONDITIONS
1. We request to be put up in the convention hall hotel when traveling outside of Vegas, room charge to be covered by the client.
---
TRADE SHOW HEADSHOT EXPO TRAFFIC PRICES